we all need a sounds floor
IFTI's Flooring Expert Solution includes a wide array of professional technologies & capabilities to help deliver a sound floor to businesses across North America.
As the leading independent concrete slab moisture testing company in North America, IFTI is proud to offer all of their services and capabilities under this comprehensive flagship offering.
CAPABILITIES AND TECHNOLOGIES
CONCRETE MOISTURE TESTING
GROUND-UP CONSTRUCTION (NEW SLAB)
Innovations within the construction industry have significantly accelerated the speed at which a building can be built. Projects that used to take years to complete can now be built in a few months. With these accelerated fast-track projects comes the increase in a common construction issue, concrete slab moisture.
There are many variables that will determine how quickly a slab will dry and floor coverings all have different tolerances to moisture, but generally speaking, most fast-track construction today does not allow enough time for the concrete slabs to adequately dry for its intended use. This is why having your concrete slab tested for moisture is a crucial step with any construction project.
In construction, flooring is typically installed towards the end of the project, and in many cases the project may already be behind schedule or over budget. In these situations, it might be tempting to skip the concrete moisture test to avoid the possibility that the test results will show a high moisture content and cause more delays, adding to the budget. This is why the concrete slab moisture test needs to be a requirement from the start, and it needs to be built into the construction schedule.
Several test requirements must be met in order for the moisture test to be valid. IFTI's certified technicians are experienced professionals who will make sure the tests are performed per these requirements; however, there are also added site conditions that must also be met.
The most commonly overlooked ASTM requirement for moisture testing is the building acclimation requirement. In order for testing to be valid, the tests must be performed during normal operating conditions. For most buildings, this would require that the building be fully enclosed, with an operating HVAC system in place.
Whether you're the architect, owner, general contractor, or flooring installer, it's in your best interest to have a concrete slab moisture test performed within the appropriate testing requirements on every construction project.
TENANT-OCCUPIED BUILDING IMPROVEMENTS (EXISTING SLAB)
When a tenant-occupied building is going through a remodel and the flooring will be replaced, concrete moisture testing must be performed to assess the moisture content within the concrete slab prior to a new flooring installation. The requirements for moisture testing do not change based on the age of the slab.
In many cases, concrete slabs over 50 years old have been found to have moisture levels far exceeding the warranty limits of the flooring products to be installed. One might ask, how could a slab that's been sitting for 50 years still not be dry enough for a proper flooring installation? The top reason for this condition is that the slab has not been properly protected from sub-slab moisture. While the use of a high-grade vapor retarder is considered common practice in today's construction world, this wasn't always the standard. In many cases, the vapor retarder was not properly installed, the retarder itself was not of high enough quality to properly protect the slab, or the vapor retarder was not placed to begin with. In any of these scenarios, it's likely that the slab could have excess moisture that will need to be addressed prior to the installation of flooring.
Because we can't lift the concrete slab to see what's going on underneath, moisture testing is a requirement from every major manufacturer of flooring material, regardless of slab age. In addition to concrete moisture testing, IFTI can also pull cores from an existing slab to help identify whether or not a vapor retarder is present under the slab.
REMODELS (FLOOR REPLACEMENT)
Similar to ground-up and tenant improvements, moisture testing is also required when a floor needs to be replaced during a remodel. It may be tempting to skip moisture testing if the existing floor does not appear to be affected by concrete moisture, but this scenario has lead to many costly flooring failures that could have been avoided with moisture testing. That moisture issues aren't apparent doesn't mean they aren't present.
When testing for moisture in a remodel environment, IFTI will work with you to determine the best schedule that allows testing to be performed with little to no impact to the business operations. We can coordinate testing before or after operating hours and strategically place test kits out of sight to customers and store associates.
When scheduling concrete slab moisture testing for a remodel initiative, IFTI will conduct the testing well in advance, allowing you to understand the moisture conditions, budget, and potential costs before the start of the remodel, eliminating last minute change orders.
Whether it's a single project, or several hundred, IFTI has the capabilities to plan and execute a moisture testing program of any size.
PRE-LEASE AGREEMENT (DUE DILIGENCE TESTING)
It's common practice to perform some level of due diligence testing prior to signing any lease contract. Given the cost impact of a concrete slab with excessive moisture, it only makes sense to understand the moisture content of the slab during lease negotiations.
Typical lease language requires that the landlord be responsible for the building shell, which includes the concrete slab. Wouldn't you want to know if that slab is in the appropriate condition to receive your intended floor covering, without any added costs?
IFTI's floor assessment to identify the moisture condition of the concrete slab will avoid additional unforeseen costs during Tenant Improvement. When problematic conditions are identified, both the tenant and landlord are in a better position to properly plan a solution prior to signing the lease.
RISK ASSESSMENT AND PRODUCT RECOMMENDATIONS
For any of the pre-installation services we provide, our reports can go far beyond just the concrete moisture test results themselves. As experts in our field, we are able to provide risk assessments and product recommendations for just about any project.
Tell us more about your project and we can help determine what concrete slab moisture tests should be performed to ensure you have a successful flooring installation with a warranty in place.
CAPABILITIES AND TECHNOLOGIES
TESTING & INSPECTION SERVICES​
It is designed to provide our customers with the information they need in order to make informed decisions. By receiving this information well in advance, our customers are able to create a precise budget and schedule that will cost-effectively reduce their risk of moisture-related flooring problems. Whether it's pre-installation testing or diagnosing a floor failure, concrete moisture testing is a specialized field that requires expertise and in-depth knowledge in order to determine the concrete's condition and suitability for floor covering installation.
CONCRETE MOISTURE TESTING
In the rapidly changing world of commercial flooring, new adhesives, mitigation products, installation methods, and flooring materials, alongside increasing environmental regulations and fast-track construction have created a complex environment in which floor covering products are installed. This creates a demand for professional concrete moisture testing conducted by an experienced independent concrete slab moisture testing company. IFTI's concrete moisture testing experts are prepared to conduct testing and inspection of commercial sites for any issues related to flooring and concrete.
As the leading professionals in the concrete moisture-testing industry, our experience has led us to the conclusion that the more information learned about any concrete subfloor, the greater the chances for a project's success.
Pioneering solutions is what we do. Don't see the service you are looking for? Just ask and we may be able to provide a custom solution. IFTI offers some of the most accurate and innovative testing methods on the market today.
Most qualified professionals agree that the two most effective test methods to determine concrete moisture are the calcium chloride test for moisture vapor emission rate (MVER) and the in-situ relative humidity test(RH).
ASTM F1869 Standard Test Method for Measuring Moisture Vapor Emission Rate of Concrete Subfloor Using Anhydrous Calcium Chloride. This test method provides valuable information about how much moisture is being emitted from the surface of the concrete.
This test has been in practice since the 1960's and is still a recognized test method for most product manufactures today.
This test is conducted by placing a dish of calcium chloride on an abraded concrete surface, then covering the test site with a plastic dome. The test site will remain sealed for 60-72 hours to allow moisture from the surface of the concrete to absorb into the calcium chloride dish. Afterward, the amount of moisture absorbed during the test will measured by calculating the difference in the weight of the dish pre and post-test. The final test result is expressed by pounds of vapor over 1,000 square feet of concrete over a 24 hour period. Product limits for this test can be as low as 3 pounds for very sensitive floor types and as high as 8+ pounds for less sensitive floor coverings.
ASTM F2170 Standard Test Method for Determining Relative Humidity in Concrete Floor Slabs Using in situ Probes.
Testing with this method will provide valuable information about how much moisture is within the concrete. Detection of concrete moisture levels only at the surface of your concrete does not provide an adequate assessment, which is why it typically makes sense to test for relative humidity (RH) in addition to calcium chloride testing.
Relative humidity (RH) testing has been common practice outside the United States since the 1980s. It wasn't until 2002 that the test became an ASTM recognized test. Since then, much research and field data has been obtained, and today almost all product manufactures recognize this test method for warranty purposes.
This test is conducted by drilling a hole into the body of the concrete and measuring the relative humidity at the bottom of the hole using a probe. A recent update to the ASTM standard has reduced the minimum equilibrium time to 24 hours, making this test more viable in time-sensitive situations.
ASTM F710 Standard Practice for Preparing Concrete Floors to Receive Resilient Flooring. This test method measures the concentration of hydrogen ions within an aqueous solution. Both high concentrations (acidic) and low concentrations (alkaline) are known to negatively affect the viability of flooring and adhesives. Since flooring manufacturers specify guidelines for pH, it is also critical to know if your concrete is within these specifications in order to avoid flooring failures or expensive flooring installation mistakes.
Our IFTI certified field technicians have the skills and expertise necessary to inspect any floor.
If you are unsure which tests are required for your specific site and products, just give us a call 800-490-3657. We have solution specialists on call that can help determine the specific test necessary for any project.
CAPABILITIES AND TECHNOLOGIES
ONGOING MOISTURE MONITORING​
IFTI offers a comprehensive range of moisture monitoring services as part of its extensive flooring expert solutions. These services play a critical role in various industries, including healthcare, food and beverage, and manufacturing, where maintaining optimal moisture levels is of utmost importance.
By continuously monitoring moisture levels over an extended period of time, IFTI not only helps businesses detect and address potential issues at an early stage but also enables them to optimize their operations, resulting in significant time and cost savings.
The team of highly skilled experts at IFTI utilizes state-of-the-art equipment and cutting-edge technologies to conduct thorough and detailed analysis. This empowers businesses to make well-informed decisions regarding their flooring systems, ensuring enhanced safety, longevity, and performance.
With IFTI's advanced concrete moisture monitoring services, businesses can rest assured that their flooring systems will remain safe, reliable, and durable for many years to come.

In partnership with FloorCloud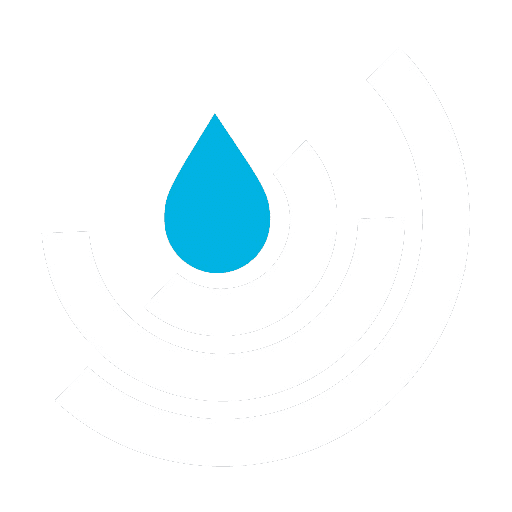 In partnership with Tramex
CAPABILITIES AND TECHNOLOGIES

The IFTI PROvision 3D Digital Imaging Solution is a cutting-edge technology that can transform any space into a digital twin with remarkable accuracy. This can be achieved with just a single scan, whether it's for one location or multiple locations across the United States. By utilizing this solution, you can access various features such as 3D floor plans, immersive walkthroughs, detailed CAD plans, and much more. All of these can be conveniently accessed through a secure portal.
With our professional 3D digital imaging solution, we aim to assist you in every step of your project, from its initial construction to its ultimate completion. Regardless of the nature of your project, whether it's a retail store, office space, or any other commercial establishment, our solution is designed to cater to all your needs. By utilizing our services, you can efficiently launch, monitor, and update all your retail spaces across the United States and Canada.
One of the key benefits of our solution is the ability to capture a virtual 3D scan of your retail space or spaces. This scan provides you with up-to-date visual and dimensional information, including CAD and Revit files. By having access to this detailed information, you can make informed decisions and effectively plan for any necessary modifications or improvements to your retail spaces.
Get access to the 3D scans on your own secure Matterport portal. All in one place, easy to use, organized and secured. You can share access with all your project stakeholders.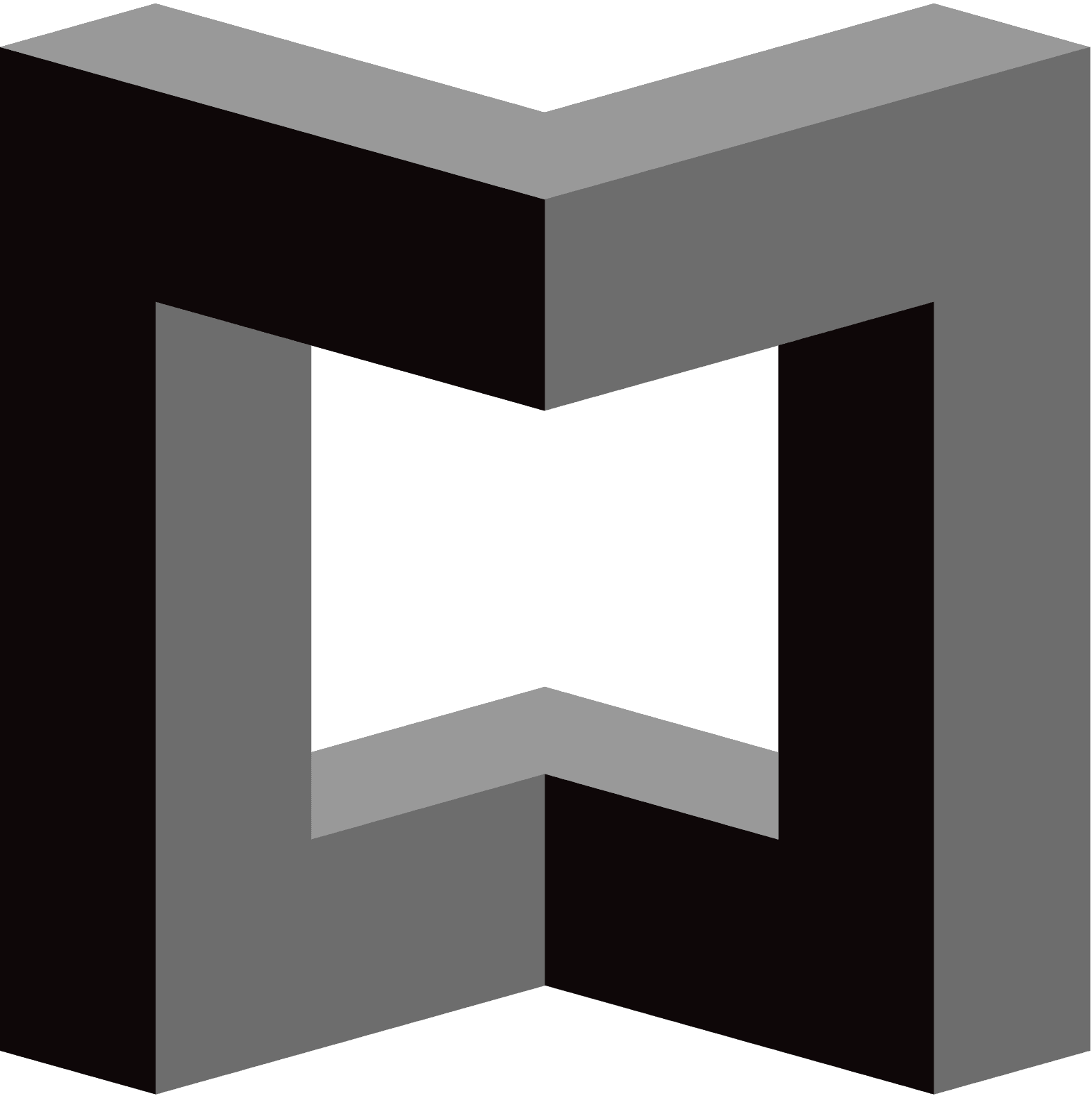 In partnership with Matterport
CAPABILITIES AND TECHNOLOGIES
Revolutionizing Concrete Substrate Assessment and Maintenance with Ground Penetrating Radar (GPR) Scanning Technology
The IFTI Flooring Expert Solution incorporates cutting-edge Ground Penetrating Radar (GPR) scanning technology to conduct non-destructive testing on concrete floors and slabs. This advanced system provides users with extensive and detailed information about concrete substrates, including crucial factors such as thickness, density, and composition.
By utilizing the swift and precise GPR scanning process, potential issues such as voids, delaminations, and defects that have the potential to cause failure or structural damage can be promptly identified. This not only ensures the safety and integrity of the underlying structure but also empowers stakeholders to make knowledgeable decisions regarding repair and maintenance.
Furthermore, the GPR Scanning system generates user-friendly reports and visual representations of scan data, thereby solidifying its status as an indispensable tool for contractors, engineers, and building owners alike. With its ability to provide comprehensive insights and facilitate well-informed decision-making, the IFTI Flooring Expert Solution revolutionizes the way concrete substrates are assessed and maintained.
CAPABILITIES AND TECHNOLOGIES
IFTI's Flooring Expert Solution is a cutting-edge platform that revolutionizes the entire flooring specification process. With its extensive and diverse database of products and materials, users have an unparalleled selection at their fingertips. Not only that, but the solution also offers a wide range of tools that allow for easy customization of specifications, ensuring that the final product perfectly aligns with the client's vision.
But that's not all – the advanced collaboration features take this solution to the next level. Professionals can now collaborate in real-time, providing instant feedback and making the entire process more efficient and streamlined. Gone are the days of back-and-forth emails and missed deadlines. With IFTI's Flooring Expert Solution, projects are completed with the utmost precision and accuracy, all while staying on time and within budget.
In addition, this powerful solution goes above and beyond to exceed industry standards. It not only ensures that projects are completed to the highest standards of quality, but it also provides valuable insights and recommendations to further enhance the flooring experience. With IFTI's Flooring Expert Solution, professionals can truly elevate their work and deliver exceptional results.
So, whether you're an experienced flooring professional or just starting out in the industry, IFTI's Flooring Expert Solution is the ultimate tool that will transform your workflow and take your projects to new heights. Experience the difference today and see how this comprehensive solution can make your flooring specification process a breeze.
CAPABILITIES AND TECHNOLOGIES
EXPERTISE & CONSULTATION​
IFTI's Flooring Expert Solution is a comprehensive service that goes beyond just consultation and expertise for flooring projects. Our highly skilled and knowledgeable team is dedicated to providing the best possible assistance throughout every step of the process.
When it comes to installation, our team not only offers guidance but also ensures that the flooring is installed flawlessly, leaving no room for errors. We understand that proper maintenance is crucial for the longevity of your flooring, which is why we provide expert advice on how to care for and preserve your floors.
In addition to installation and maintenance, we also specialize in repairs. Our team is well-versed in identifying and addressing common issues that may arise with different types of flooring. Whether it's fixing a cracked tile or re-stretching a carpet, we have the expertise to get the job done right.
Moreover, we understand that choosing the right flooring can be a daunting task. That's why our team is here to assist you in selecting the perfect flooring for your space. We take into consideration factors such as durability, aesthetics, and functionality to help you make an informed decision that meets your needs and preferences.
Whether you're a homeowner looking to revamp your living space or a business owner in need of a flooring upgrade, our dedicated team is ready to help you achieve your desired results. Contact us today to learn more about how our Flooring Expert Solution can benefit you!